Levin Properties is an entrepreneurial, full-service, real estate development and investment company. We are comfortable with just about any type of current or future uses, development or redevelopment projects, or existing properties bought for income investment over a mid/long-term holding period.
We are currently looking for the following types of opportunities:
| | |
| --- | --- |
| • | Net Leased Properties |
| • | Sale-Leasebacks |
| • | Build-to-Suits |
| • | Value-added opportunities, including properties that require substantial rehabilitation or new construction, renegotiation or extension of existing leases, re-leasing, management turnaround, or securing rehabilitation tax credits or facade donations. |
Generally, Levin Properties is seeking opportunistic acquisitions that can provide a strong annual cash-on-cash return, and an overall 15-25% annualized return based on the growth of the net operating income and asset appreciation over the holding period.

Most of our current activities are in the metro Chicago and Milwaukee markets, select cities in Michigan, and Northwest Indiana. We've gone farther, but our preference is to be within a 4-hour drive of Chicago.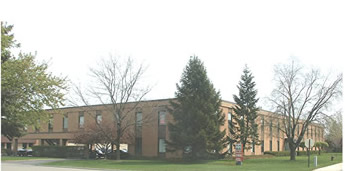 More often than not, we have partners on our projects that contribute complementary development expertise, financial resources, introduction to properties or tenants, etc. Sometimes that can make the difference in getting or enhancing a deal. Let us know if that's something that should be explored.

We try to respond to property submittals on a timely basis. You can send information either by e-mail, fax, or regular mail. Please send your information to:
Roger Levin
Levin Properties, Inc.
P.O. Box 1222
Northbrook, IL 60062
Phone: (847) 480-9717
Fax: (847) 291-0994
e-mail: roger@levinprop.com